Commercial Building Inspections in Michigan
NBI-certified inspectors can meet the needs of buyers and sellers of commercial and industrial buildings no matter what your requirements, or how complex the building. We address all areas, from pre-purchase or pre-lease reports, to the identification of specific building conditions.
Any level of detail can be provided because NBI is committed to performing the most thorough commercial building inspection possible.
Each NBI Inspector has the training and education to provide commercial inspections on every type of building – offices, factories, restaurants, apartment buildings, institutions, churches, sports complexes or whatever commercial building inspection you need. We stay abreast of new building components and inspection methods to ensure you receive a quality inspection.
Commercial Inspections by Highly Experienced NBI Inspectors
Knowing that your inspector is part of a Nationwide organization provides our clients with peace of mind. Knowing that over the last 17 years National Building Inspections has inspected over 20,000 properties throughout the U.S., ensures you'll receive the most comprehensive, thorough report on any building under consideration.
NBI inspectors have an extensive background in many fields relating to commercial building inspections. Members of NBI have a builders license and have written electrical specifications for the automotive industry including NEC and SAE codes. These specifications have been published for these standards in many catalogs pertaining to these accomplishments.
NBI is certified by the National Environmental Health Association in Radon remediation as well as having extensive training and a license in Pest Control Services. As you can see, NBI inspectors have the training, knowledge and insight to perform the most extensive commercial inspection on the market today!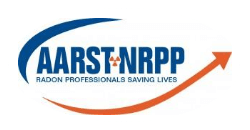 AARST ARP Measurement Professional
NRPP Measurement ID: RT-103151 valid thru 2018-04-30
Other organizations we belong to are; CMI, SAE, NFPA, International Standards for Electrical.


Additionally, we have two structural engineers on staff- although all of our field work is done by certified inspectors, NBI has the ability to do a full range of structural evaluations.
Nonstructural certifications are in environmental Phase I & II and radon certification #103151RT. Builder license number 2101167873, we also have past affiliation and certification with NACHI, and ASHI.